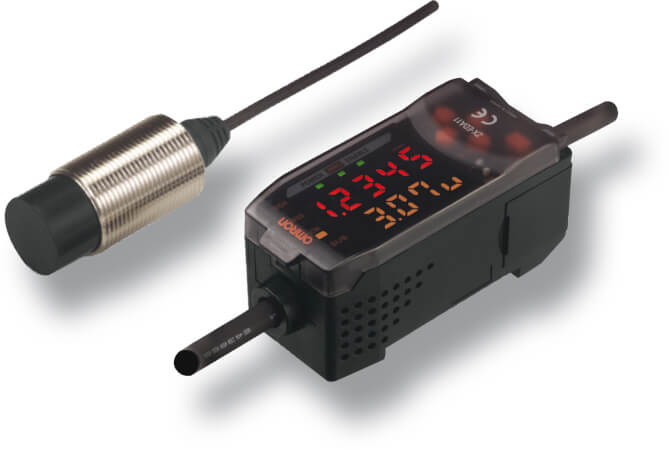 ZX-E
Intelligente induktive Messsensoren
Die Familie ZX-E stellt die beste Lösung für die exakte Messung von Metallobjekten dar Diese Sensoren empfehlen sich insbesondere für den Einsatz unter widrigen Umgebungsbedingungen wie beispielsweise in der Automobil- oder metallverarbeitenden Industrie.
Hohe Auflösung: 1 µm
Kurze Ansprechzeit: 150 µs
Problemloser Austausch des Sensorkopfs
Modulares Plattformkonzept für unterschiedliche Erfassungstechnologien
Einfache Linearitätsanpassung für beliebige Metalle
Spezifikationen & Bestellinfo
Ordering information
Sensors
Sensor heads
Resolution1

ZX-ED01T2

ZX-ED02T2

ZX-EM02T2

ZX-EM07MT2

ZX-EM02HT4
Amplifier units
Note: Compatible connection with the sensor head.
Accessories (order separately)
Calculating unit
Amplifier mounting brackets
SmartMonitor sensor setup tool for Personal Computer connection
| | |
| --- | --- |
| | |
| ZX-series communications interface unit | ZX-SFW11EV35 |
| | |
Cables with connectors on both ends (for extension)*
* Robot cable models are also available. The model numbers are ZX-XC_R.
Specifications
Sensor heads
Magnetic metals
(Measurement ranges and linearities are different for non-magnetic metals. Refer to engineering data on B-67.)

Resolution6

Linearity7

±1% F.S.8

Temperature characteristic9
(including amplifier unit)

Operating10

Storage5

1,000 VAC, 50/60 Hz for 1 min between charged parts and case

10 to 55 Hz with 1.5-mm double amplitude for 2 h each in X, Y, and Z directions

IEC60529, IP6011
Amplifier units
Possible average count settings12

1, 2, 4, 8, 16, 32, 64, 128, 256, 512, 1,024, 2,048, or 4,096

Linear output13

Current output: 4 to 20 mA/F.S., max. load resistance: 300 Ω

Voltage output: ±4 V (±5 V, 1 to 5 V 14), output impedance: 100 Ω

NPN open-collector outputs, 30 VDC, 50 mA max.
Residual voltage: 1.2 V max.

PNP open-collector outputs, 30 VDC, 50 mA max.
Residual voltage: 2 V max.

Zero reset input, timing input, reset input, judgement output hold input

ON: Short-circuited with 0-V terminal or 1.5 V or less

ON: Supply voltage short-circuited or supply voltage within 1.5 V

Judgement indicators: High (orange), pass (green), low (yellow), 7-segment main digital display (red),
7-segment sub-digital display (yellow), power ON (green), zero reset (green), enable (green)

0.5% F.S. of linear output value at ±20% of power supply voltage

140 mA max. with power supply voltage of 24 VDC (with sensor connected)

Operating and storage: 0 to 50°C (with no icing or condensation)

10 to 150 Hz with 0.7-mm double amplitude for 80 min each in X, Y, and Z directions

300 m/s2, 3 times each in 6 directions (up, down, left, right, forward, backward)

Case: PBT (polybutylene terephthalate), cover: Polycarbonate
---
Wie können wir Ihnen helfen?
Wenn Sie eine Frage haben oder ein Angebot anfordern möchten, kontaktieren Sie uns oder senden Sie eine Anfrage.
+49 (0)21 73 - 68 00 0
Kontaktieren Sie uns
Ihr Kontakt ZX-E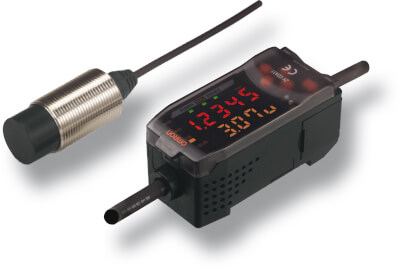 Vielen Dank für Ihre Anfrage. Wir setzen uns umgehend mit Ihnen in Verbindung.
Es liegen zur Zeit technische Probleme vor. Ihre Übertragung war nicht erfolgreich. Entschuldigen Sie dies bitte und versuchen es später noch einmal. Details
Download
Angebot anfordern
Angebot anfordern
Angebot für ZX-E
Über dieses Formular erhalten Sie ein Angebot zu Ihrem ausgewählten Produkt. Bitte füllen Sie alle Felder aus, die diese * Markierung besitzen. Ihre persönlichen Daten werden natürlich vertraulich behandelt.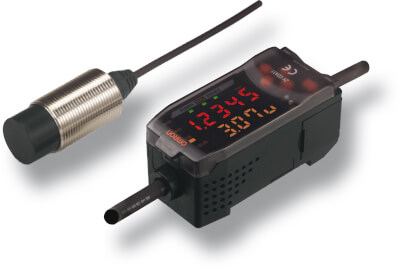 Vielen Dank für Ihre Angebots-Anfrage, die wir schnellstmöglich beantworten werden.
Es liegen zur Zeit technische Probleme vor. Ihre Übertragung war nicht erfolgreich. Entschuldigen Sie dies bitte und versuchen es später noch einmal. Details
Download